7th Degree Master Scot Shannon 
(Certified Personal Trainer, Health Nutritionist, Cardiovascular Risk Reduction Instructor)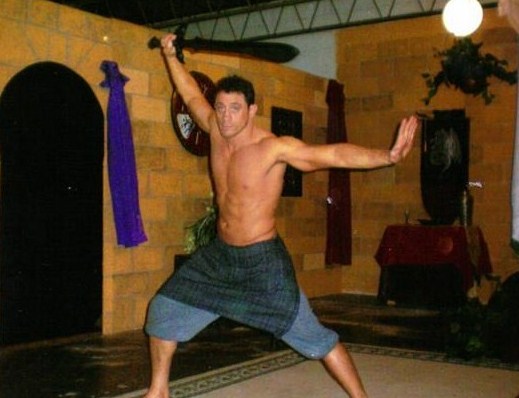 Master Scot Shannon began his involvement in the martial arts at the age of five. He now holds a 7th Degree Master Black Belt in Shotokan Karate and a 2nd Degree Black Belt  In Kubudo (martial weaponry) under Grandmaster Marc Cantrell.  He also holds 1st Degree Black Belts in Tae Kwon Do, Shorinji-Ryu, and American Freestyle Karate.  Scot has studied and gained extensive crossover training and proficiency in the styles of Aikido, Kali/ Arnis, Kung Fu, Brazilian Ju Jitsu, Vale Tudo, Sambo, Wing Chung, Muay Thai, Kick Boxing and Judo among others.

     In his professional martial arts career, he has won the titles of DOJO Circuit Competitor of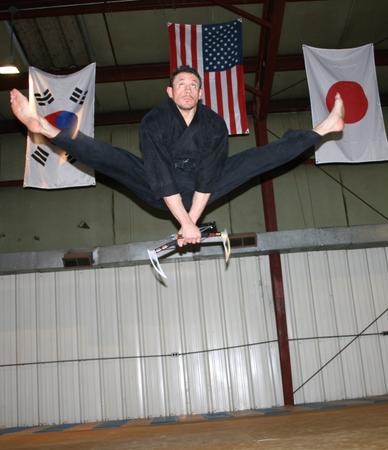 the Year for four consecutive years; SPORT KARATE Circuit Competitor of the Year for four consecutive years; state and regional level Olympic qualifier; Rated the Number One Black Belt in seven states (VA, NC, SC, WV, TN, GA, KY) by the Professional Karate Association (PKA) for three consecutive years; rated number one regionally by the North American Sport Karate Association (NASKA) for four consecutive years; and Ranked Third in the Nation by NASKA. Scot has also been featured on the cover of
Karate Review Magazine,
featured in
Sport Karate International Magazine, Karate / Kung Fu Illustrated Magazine.
Scot has a Bachelors Degree in Business.
In 2008 Master Shannon was asked by Grand Master Eddie Thomas to star as one of the lead villians in the movie Talos, which Grandmaster Thomas wrote and produced.  Grand Master Eddie Thomas, along with Master's Penny and Scot Shannon, choreographed the sword fight scene for the movie. Master Scot Shannon was also asked to be involved with the choreography of the movie's stunt work.