Shanaki Mobile Martial Arts 

Martial Arts Training to Accomodate your Busy Lifestyle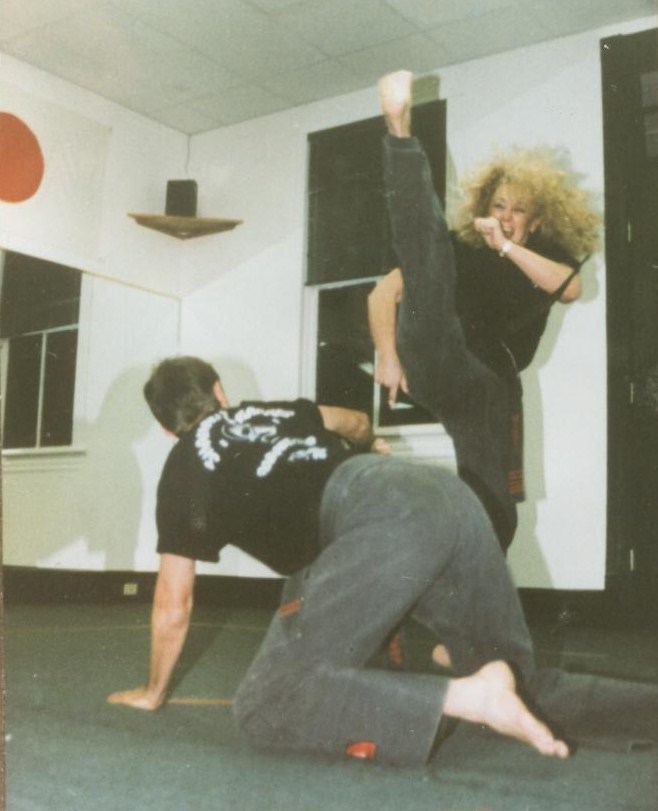 Considering our hectic lifestyles, many of us simply don't have the time to attend regular martial arts classes at the training facility.  The scheduled classes may be at the wrong time to meet our personal schedules, maybe the drive is to long, or perhaps... we're just too uncomfortable to train in front of others.


     Shanaki Martial Arts, Inc. is now proud to announce a solution - Shanaki Mobile Martial Arts.  This new division of Shanaki offers individuals, from all walks of life, an opportunity for private instruction in the comfort of their own homes.  This service is also designed to provide on-site training for corporate groups, or to anyone / anywhere the martial arts can be practiced.
     Black Belt Hall of Fame Grandmaster, Penny Shannon, will be YOUR personal trainer.  She offers instruction in traditional martial arts, street-defense, and weaponry.  If your goal is to become a successful professional competitor, Grandmaster Shannon will be your coach.  To date, she has produced one World Champion, seventeen National Champions, and numerous Regional and State Champions. She has worked with state and local police officers, as well as members of the U.S military, and has received glowing accolades from both organizations.  
     Realizing that everyone should have an opportunity to experience the innumerable benefits of martial arts training, Master Shannon is prepared to bring Shanaki to you.  Through our Mobile Martial Arts Program, you will be afforded the same instruction, with the same pace of belt level advancement as other students.
  If you, your family, a group of friends or co-workers are interested in our Mobile Martial Arts Program, please contact us at shanakimartialarts@gmail.com or call us at 276-228-6543.

We look forward to hearing from you.